Christmas 2021 3D Printer Accessory Buying Guide
Last week we looked at some 3D printers that would make ideal gifts. Of course, that's probably not a huge help if there's a 3D printing enthusiast on your Christmas list, but your budget doesn't run to buying them a new printer. Don't worry, though; there are plenty of accessories that would make a more affordable, but equally thoughtful, Christmas present. Let's look at a few of them in our handy Christmas 2021 3D printer accessory buying guide.
Books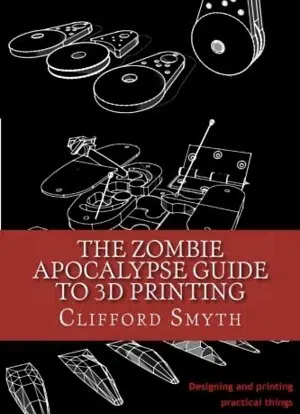 3D printing is new and exciting, so there are quite a lot of books about it – and they're aimed at all skill levels, from beginners to experienced users. The Zombie Apocalypse Guide To 3D Printing is, despite its title, a very sensible guide to making practical objects that won't break.
3D Printing Failures is a handy book for beginners that can avoid a lot of frustration when things don't work out.
3D Printing For Model Engineers is great for anyone who wants to use a 3D printer to help out with building models, robots and a bunch of other stuff. There are even journals to record all the details of each print job.
Nozzles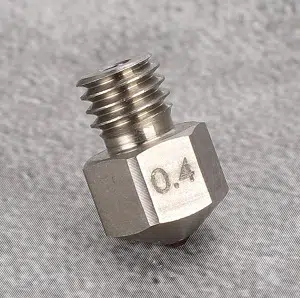 Most of us use standard brass nozzles on our printers. They're cheap, easily available, and they work. They're not all that durable, though. Brass is a fairly soft metal, and will slowly wear away even with standard filaments. If you try printing anything exotic, like filament impregnated with carbon fibre or metal, a brass nozzle can wear away very quickly indeed. If you know someone who's complaining about how many nozzles they get through, how about getting them a ruby-lined one? These are a couple of orders of magnitude more expensive than a brass nozzle, but they'll pretty much last forever no matter what you run through them.
Tools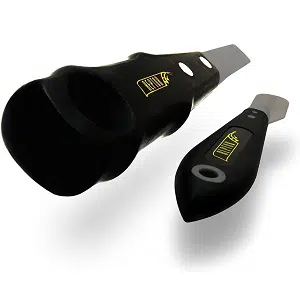 Most 3D printers come with the basic tools you need, but the quality isn't always great and there are plenty more tools that can make printing easier and enhance the quality of finished objects. Amazon or ebay have a huge assortment of kits. How about specialised tools for getting prints off the bed? Or a set of spanners that won't bend if you look at them too hard? There are also nozzle cleaning sets, tools for finishing printed parts, and a whole lot more.
Filament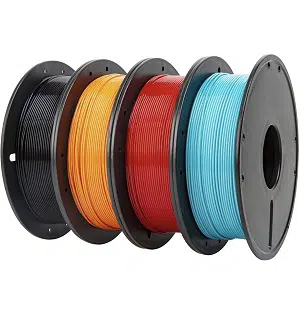 I have mixed feelings about consumable gifts, but then we give people perfume and chocolate, so why not filament? We've tested a couple of packs of assorted filaments that would be nice gifts, or you could give someone a spool or two of really high quality material – something to use for printing those special jobs that have to look great or perform under stress. There are plenty luxury filaments that cost too much for everyday printing but would definitely enhance a project.
There are still a few shopping days left before Christmas, so you have time to pick up some handy accessories for the 3D printing enthusiast in your life. I know from experience that little things – even a nozzle wrench – can make all the difference when you're trying to get the best performance out of your printer. We hope that you have enjoyed our Christmas 2021 3D printer accessory buying guide and happy shopping!